Unique animal paintings for every interior
Decorate your walls with our amazing animal wall decoration!
Animal paintings for every interior
There are many great ways you can incorporate animal paintings into your home, from the kitchen to the bedroom and beyond. Get creative and redesign your home with animal paintings that show your love for nature's most extraordinary creatures!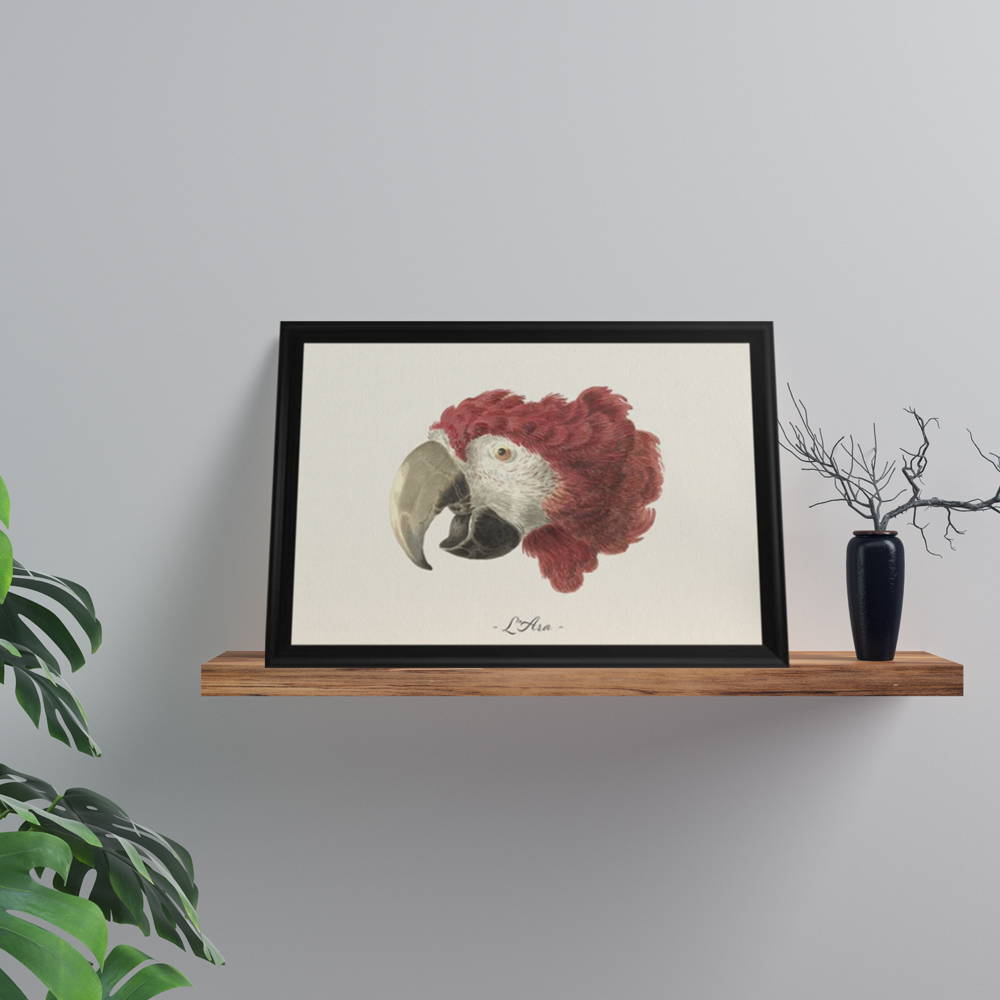 Walljar has released a collection with the most beautiful animal paintings. Whether you like land animals, flying animals, sea creatures or even the smallest critters, there is definitely something for you. Read more, or watch here like the whole collection!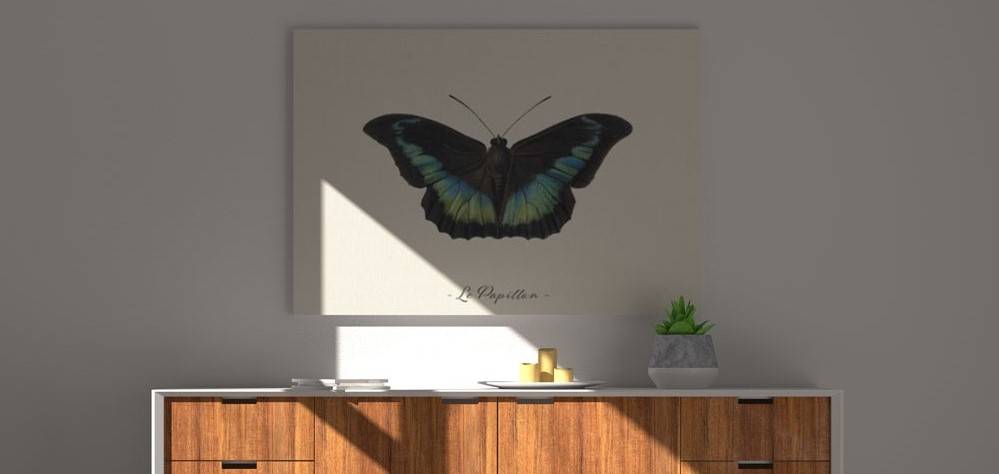 Looking for beautiful animal paintings? At Walljar you shop the best quality canvas, posters and plexiglass wall decoration.
Paintings of the most beautiful birds
Birds: They are beautiful animals full of colorful feathers and knees that bend the other way for some reason. We have a number of prints of special birds in the animal collection and are happy to take you through this collection!
flamingo print
There are a number of reasons why flamingos are special animals and it is precisely for these reasons that you should also take a painting of this animal into your home. First, they are pink! Flamingos are born white or gray, but as they get older they turn pink, orange or red due to their diet. They feed on shrimps, causing them to slowly change color! Be honest, how many pink birds do you actually know?

Another fun fact is that they balance themselves on one leg like a ballerina. With their spindly legs you would think that they can hardly support themselves, but nothing is too crazy: they even sleep on one leg. Beautiful and special: a flamingo prints is a great addition to your interior.
parrot printParrots are great birds with their sweet and sassy personalities. There are a lot of parrot species in all colors and sizes. They are one of the smartest bird species: not only are they able to mimic human speech, but they can also add, subtract and understand the meaning of zero! Scientists even believe that parrots have the same logic as a 4-year-old child.
Do you have a parrot at home or would you rather spot them in the wild? Our animal paintings with parrots will in any case breathe new life into your walls. Shop the print here !
king vulture printVultures may not be at the top of your list of favorite birds, but they are a bird with some interesting and very beneficial traits. The king vulture is not only surprisingly colorful, the bird also appreciates cleanliness and makes an important contribution to the ecosystem!

It is a bald-headed bird, but unlike other vultures, a king vulture's head stands out with a rainbow of colors including red, yellow, orange, purple and blue! If you find it an interesting animal and you want to decorate your home with unique animal paintings; then consider the king vulture print!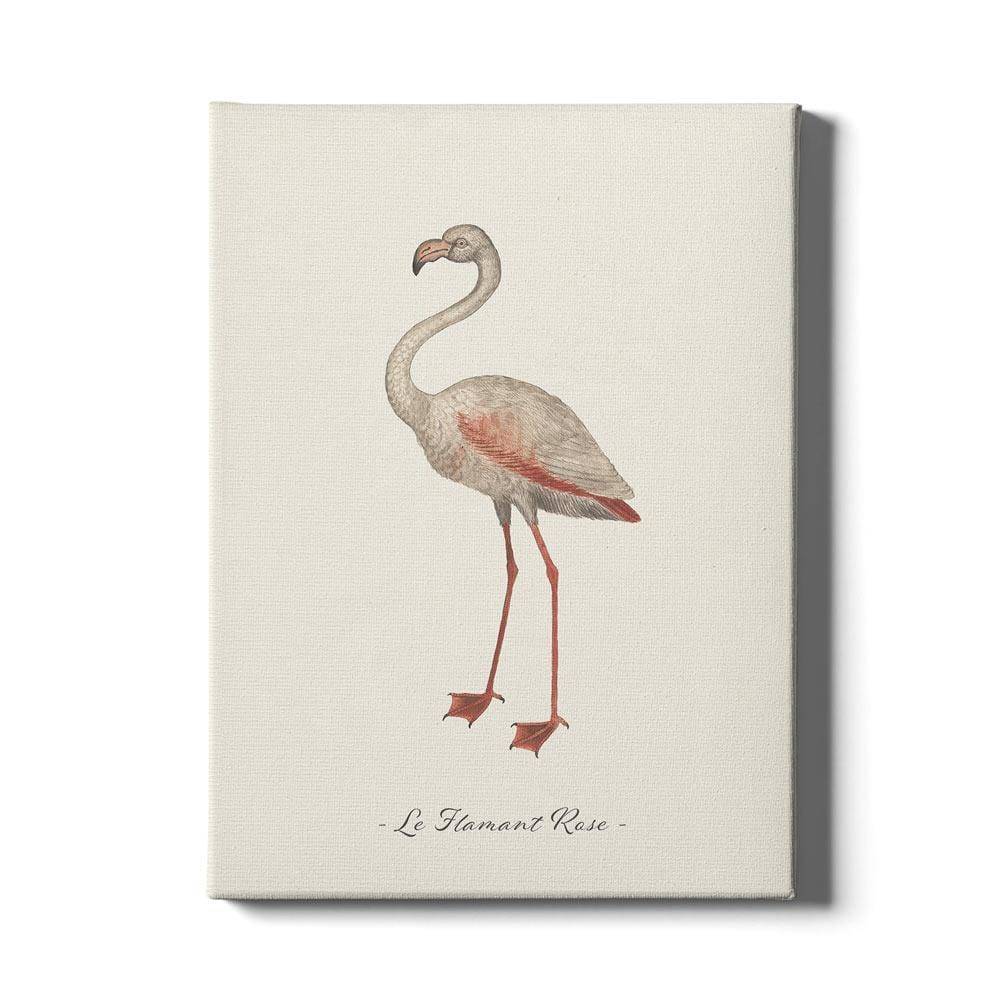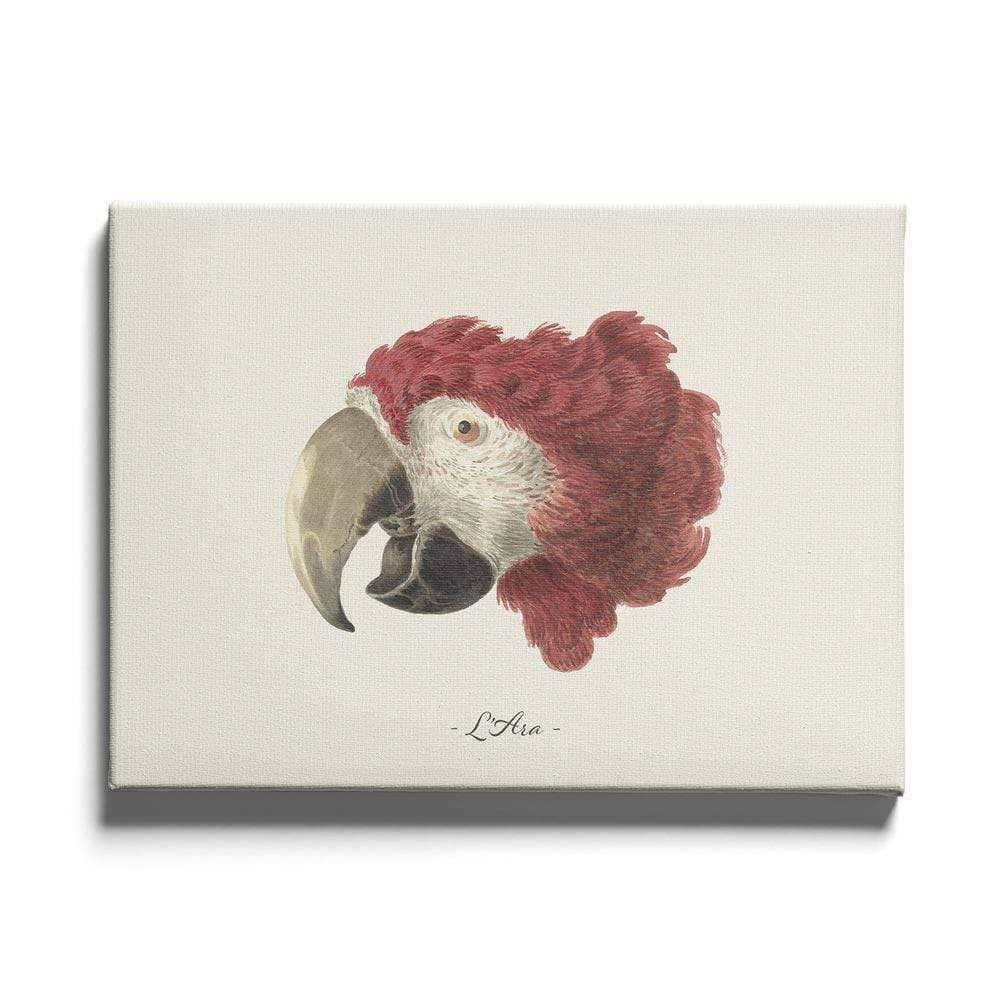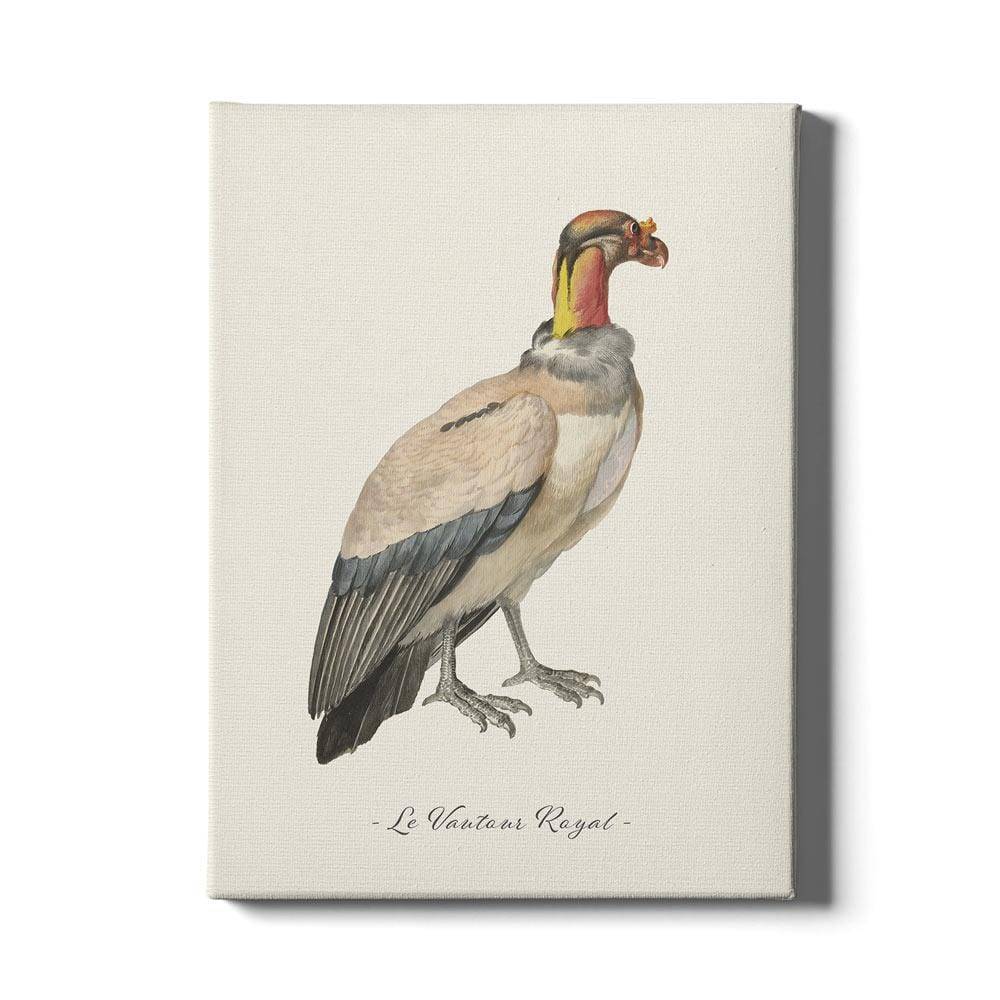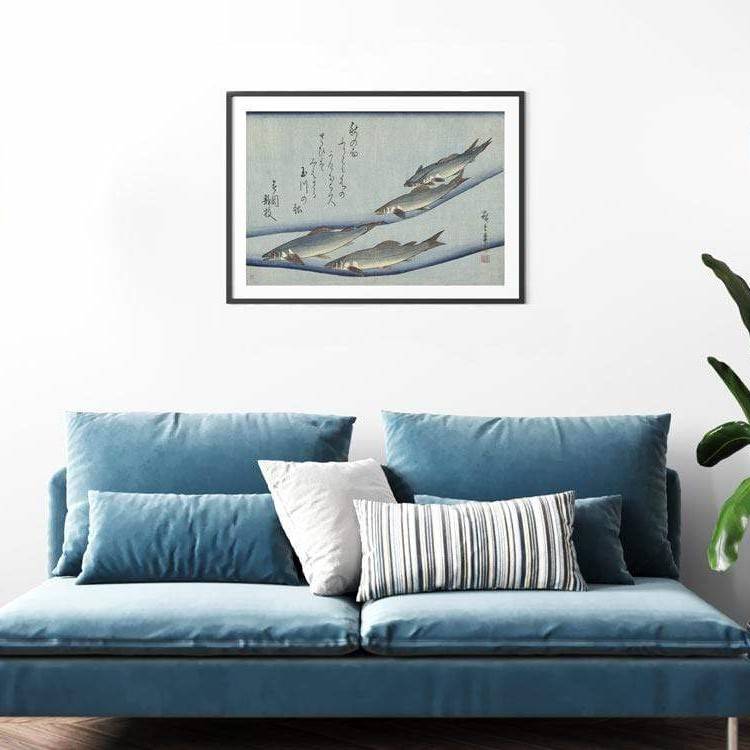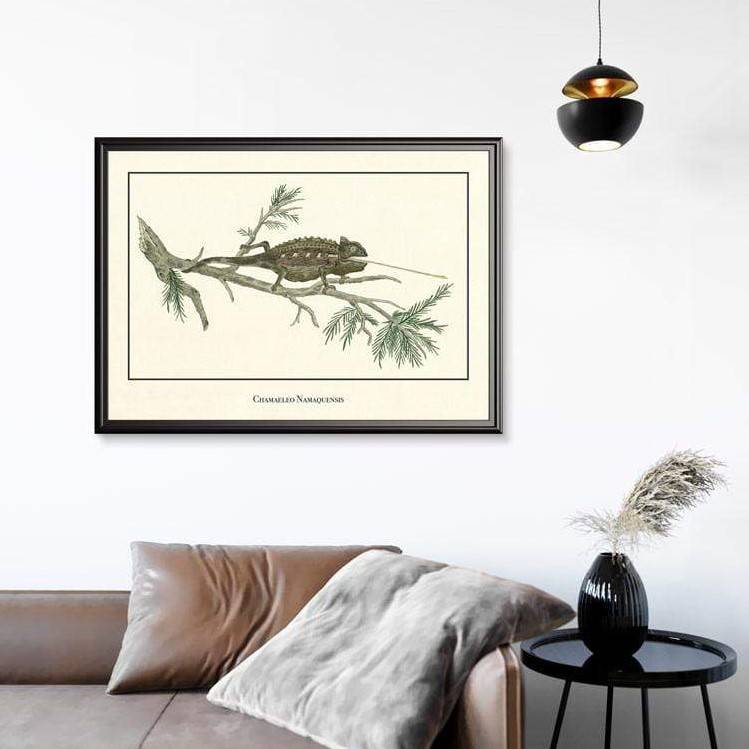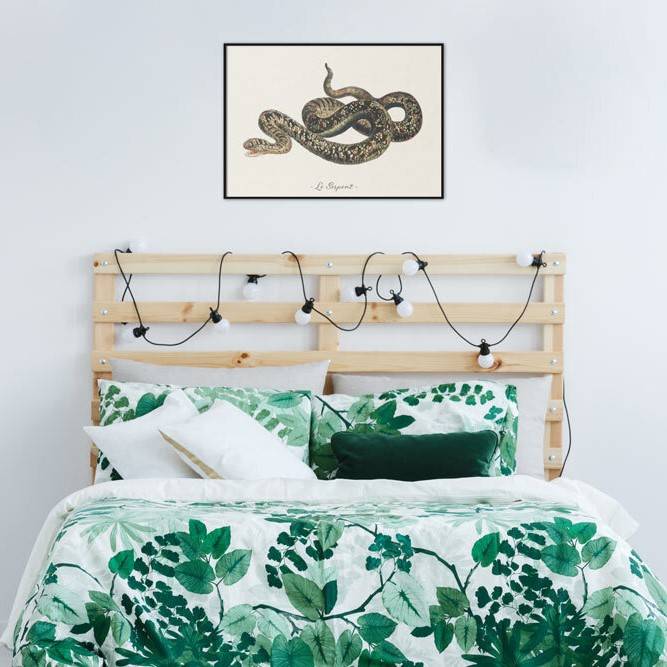 Is your interest and love more in the cold-blooded animals? Perhaps the following animal paintings are something for you!
snake printWandering our earth for hundreds of millions of years: snakes are so old that they have been around since the time when dinosaurs roamed the earth. Snakes are special animals and definitely deserve a place in your home if you are looking for animal paintings! Fun fact: snakes hear with their mouths. They have no external ears or internal eardrums so they pick up vibrations with their jawbones that are sent to the inner ear!

Snakes really aren't as mean as you think. In fact; they can give your interior a boost if you have one hanging on the wall! On poster, canvas or plexiglass of course. You can print the snakes here find.

Although lizards are sometimes called 'monsters' or even 'dragons', they are much cooler animals than you might initially think. They are… very special. Some eat meat and some are herbivores. They smell with their tongues, molt with large flakes and can grow their tails back when attacked. Most have eyelids, but some don't, requiring them to lick their eyeballs to keep them moist. There are lizards with spines, a fringe around the neck, or with eyeballs that shoot blood to scare predators!
Let's face it, lizards are cooler than you thought. Give them a nice spot on the wall, it's a nice addition if you are looking for animal paintings! You can
here
the lizard print shopping.
Looking for beautiful animal paintings? At Walljar you shop the best quality canvas, posters and plexiglass wall decoration.