Get inspiration with motivational posters
Decorate your walls with our extensive collection of motivational posters!
It's not easy to feel constantly 'motivated' with everything you do. Do you sometimes need an extra push in the right direction? Motivation posters subconsciously put you to work and make you think.
This motivation has been proven to work. Not only in terms of productivity, but also in terms of our energy.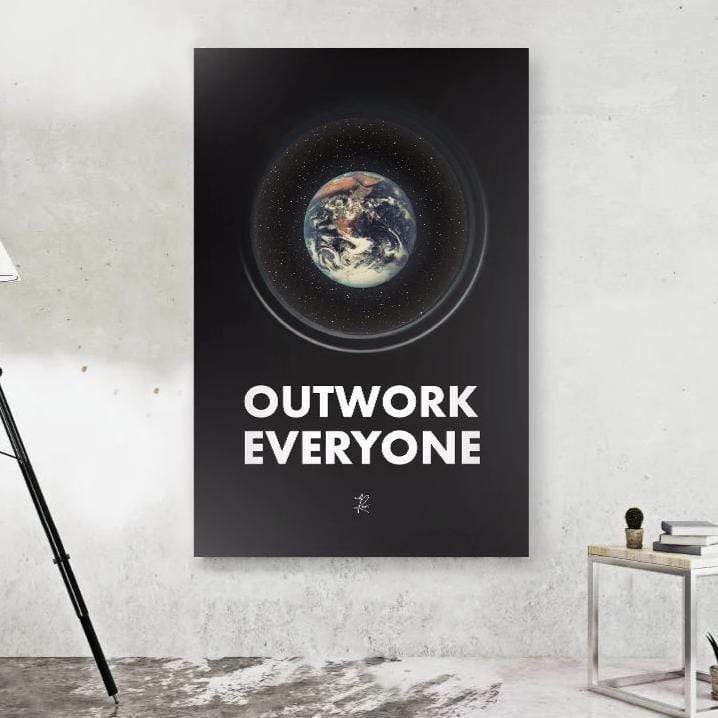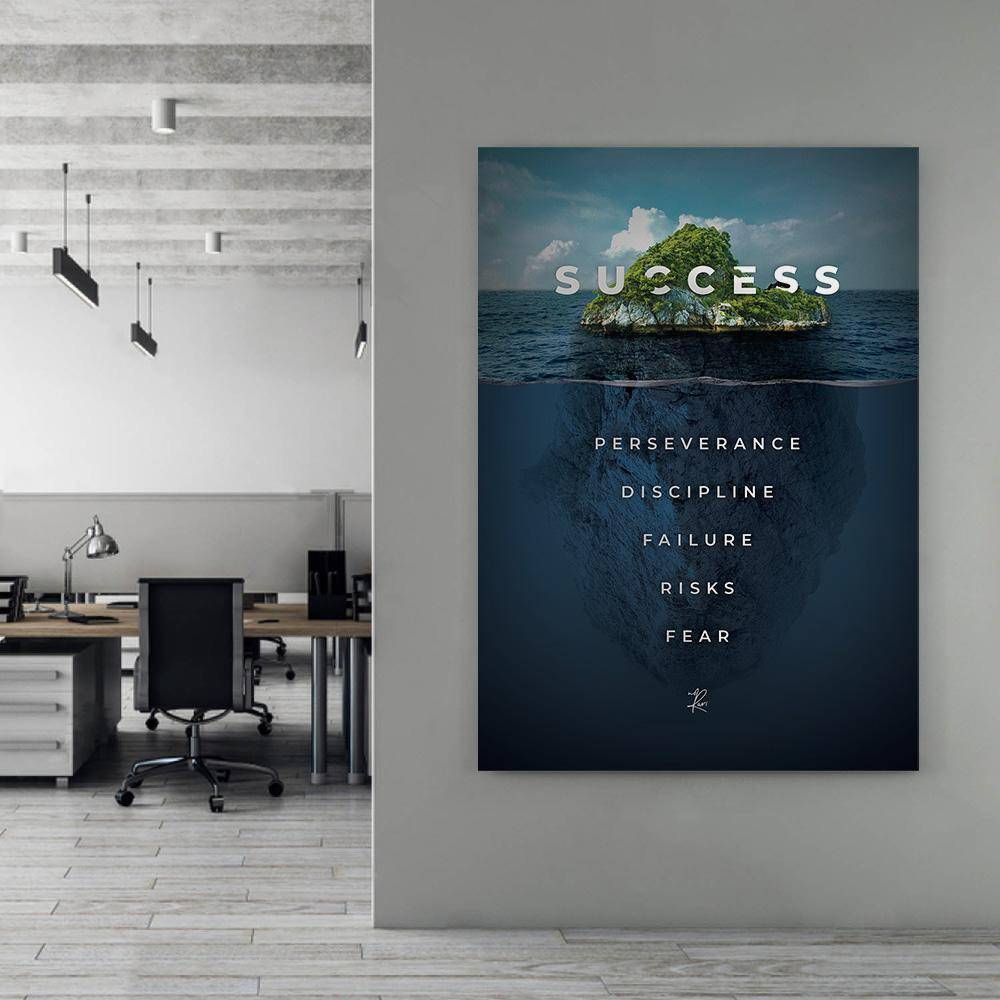 Motivation, also called drive, motive or just pleasure is the sum of all conscious and unconscious reasons of a person to take action. It represents our drive to do something.

Did you know?✓ Social contact is good for your motivation.✓ Clothing indicator is of motivation.✓ Motivation is measurable with an intelligence test.✓ Motivate small victories.✓ You are motivated by recognisability.

Are you looking for suitable motivational posters for your bedroom, office, living room, gym, business premises or at your school? We have listed various motivational paintings that fit in different rooms for you!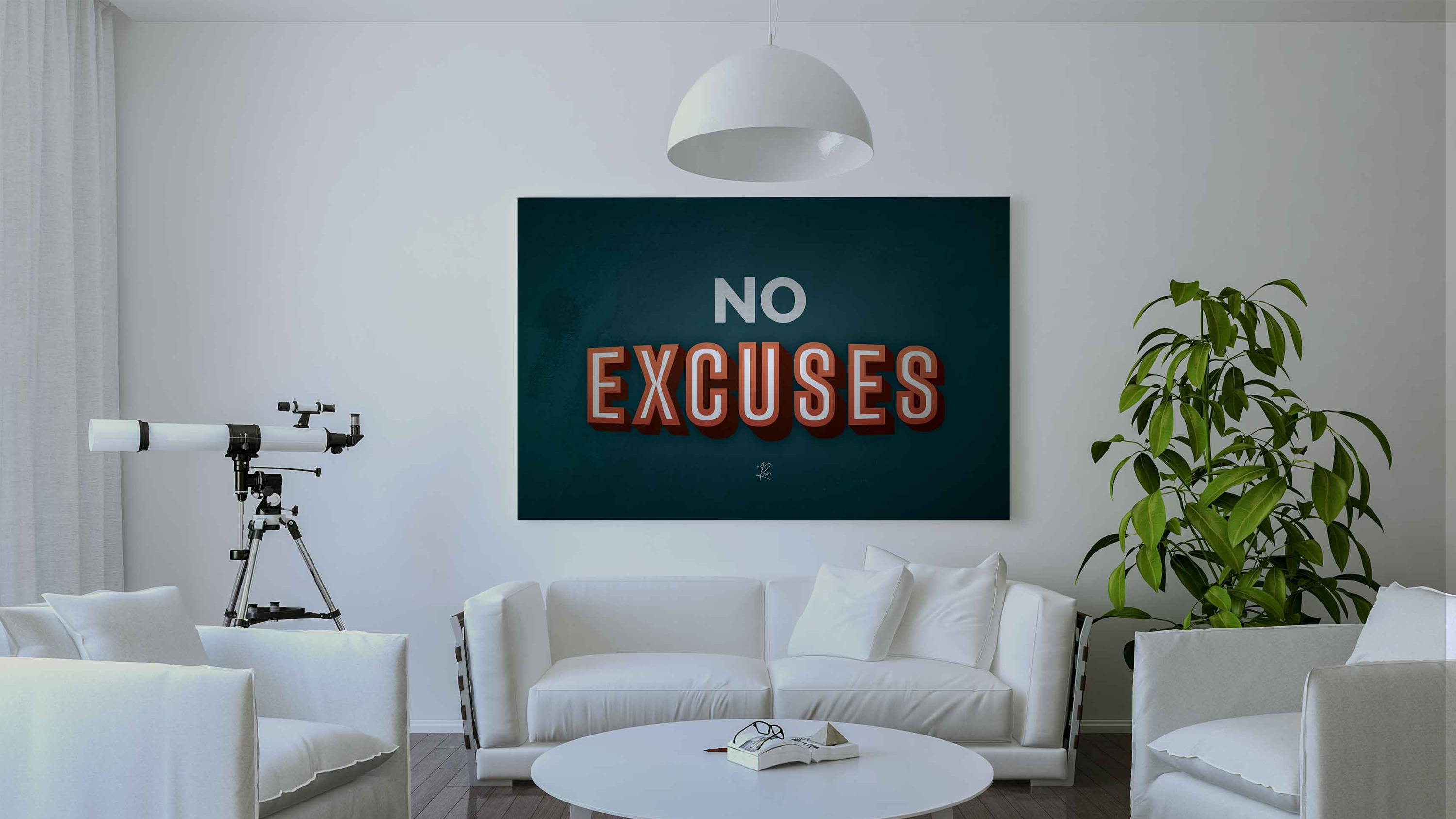 Looking for beautiful motivation posters? At Walljar you shop the best quality canvas, posters and plexiglass wall decoration.
#1 Motivational posters for the home
It is always nice to be reminded of positivity at home! But in one room you might hang motivational paintings a bit faster than in the other room. Think for example of the bedroom: here you can hang a good positive reminder for when you get up so that you start the day inspired!

Or, for example, in your home office. When you are working at home or studying, it is nice to be reminded of a bit of positivity with motivational paintings. It is also a nice decoration for the room.
For the enthusiast who is looking for motivational posters, but does not want a print that is too 'dominant', there are also more subtle prints in the motivation collection! These can be used well in, for example, the living room and bedroom. In addition, there are posters that, in addition to motivation, also have a beautiful landscape background. the prints''Make the jump'' and ''The best view'' are good examples of this.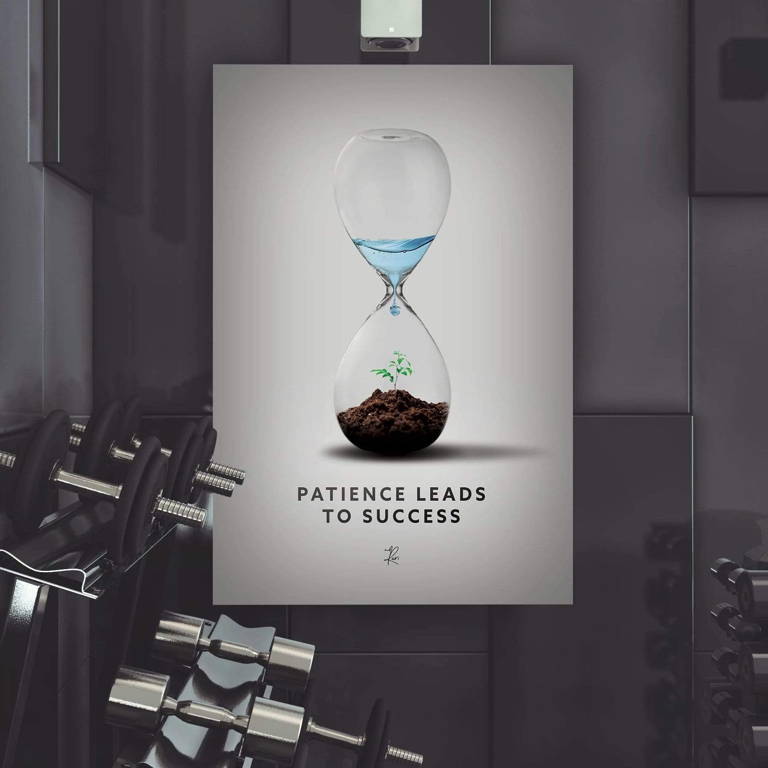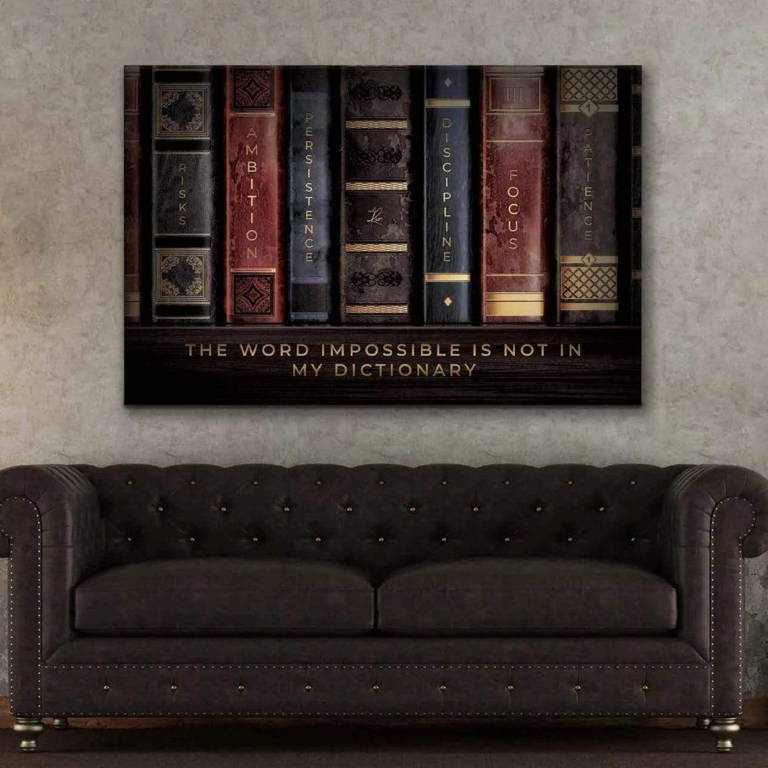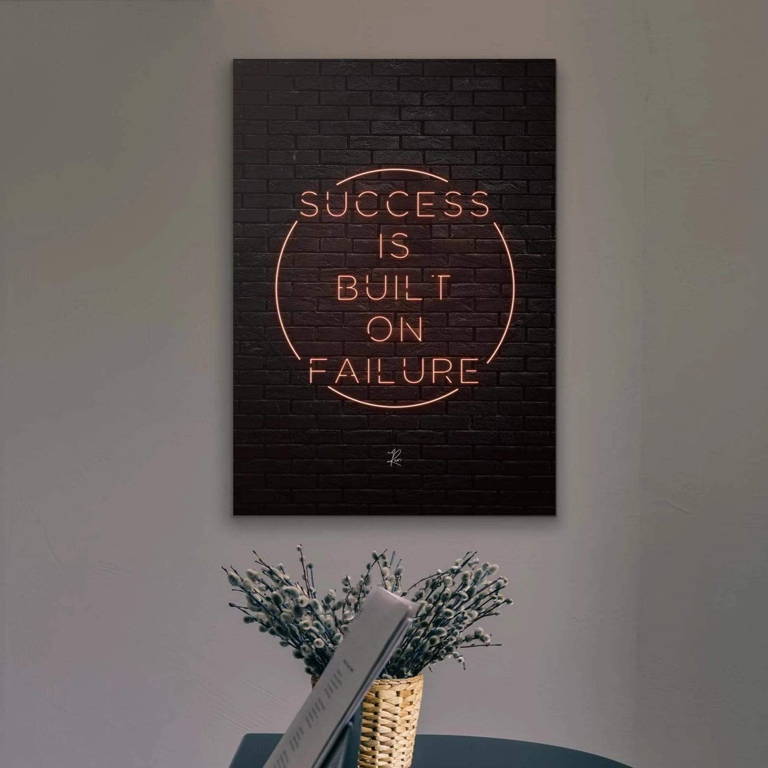 #2 Motivational posters for the office
Motivational texts are of course very appropriate in an office! It works well to see certain 'one liners' during the day.
Motivation works in the unconsciousness of people, this has a positive influence on the brain. This is positive for the employees in the company. It is also beneficial for the customers who come by, because motivational paintings give the company an inspiring atmosphere.
In motivation collection specific posters have been created that are suitable for the office or in a study. Remind your employees and yourself of a piece of inspiration and motivate them!
#3 Motivation posters in the gym
Do you happen to run a gym, or do you have a work-out place at home? Then this is of course the place to return motivational posters! Stay motivated while exercising and be reminded of your goal! Also nice to pimp your gym.
Walljar's motivational paintings are not only texts and motivational quotes, but also very impressive creations! The motivational posters are certainly an addition to any room!


Have you become completely enthusiastic and can't wait to hang motivational posters? Then choose
here
your favorite print!
Looking for beautiful motivation posters? At Walljar you shop the best quality canvas, posters and plexiglass wall decoration.