Make your own poster unique by designing it completely according to your wishes!
Posters abound in all shapes, styles and sizes. But sometimes what you want isn't there. Personalized posters are the solution for this! We make fully custom posters: from custom designs to submitted photos, we bring your ideas to life on poster, canvas or plexiglass.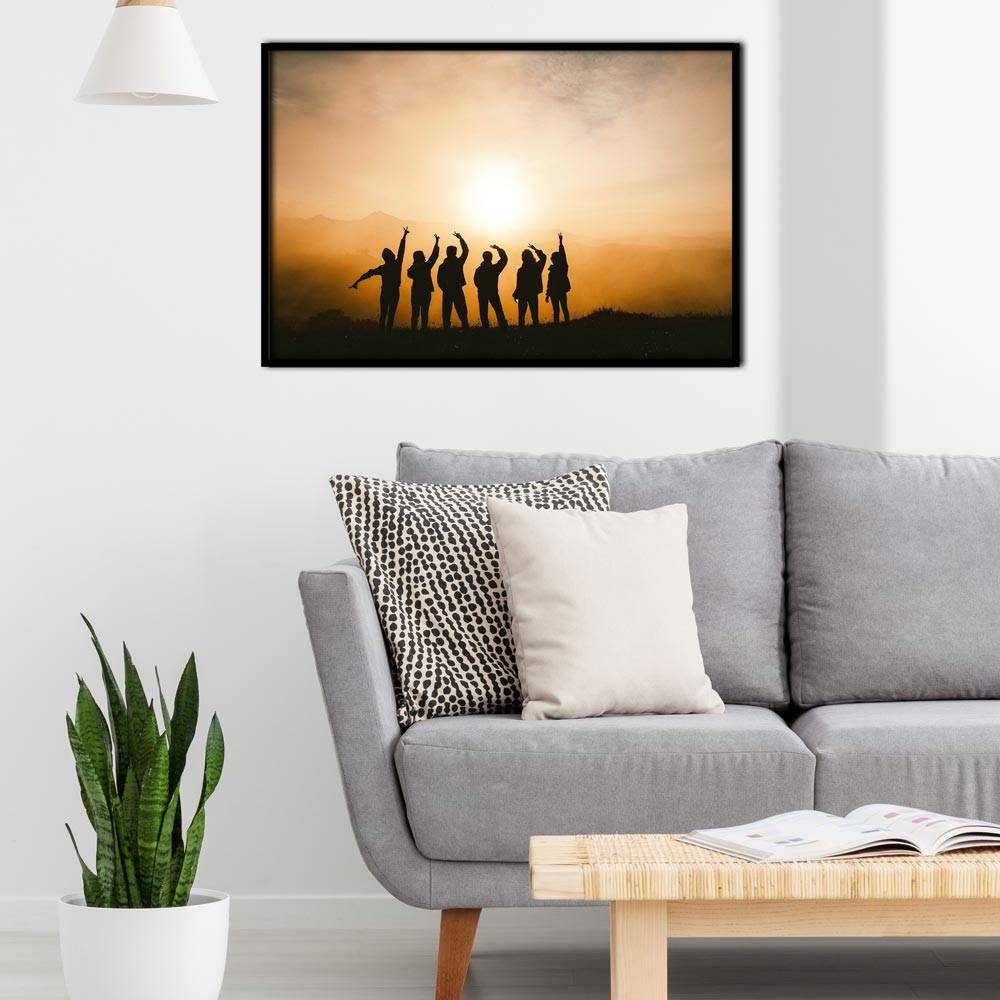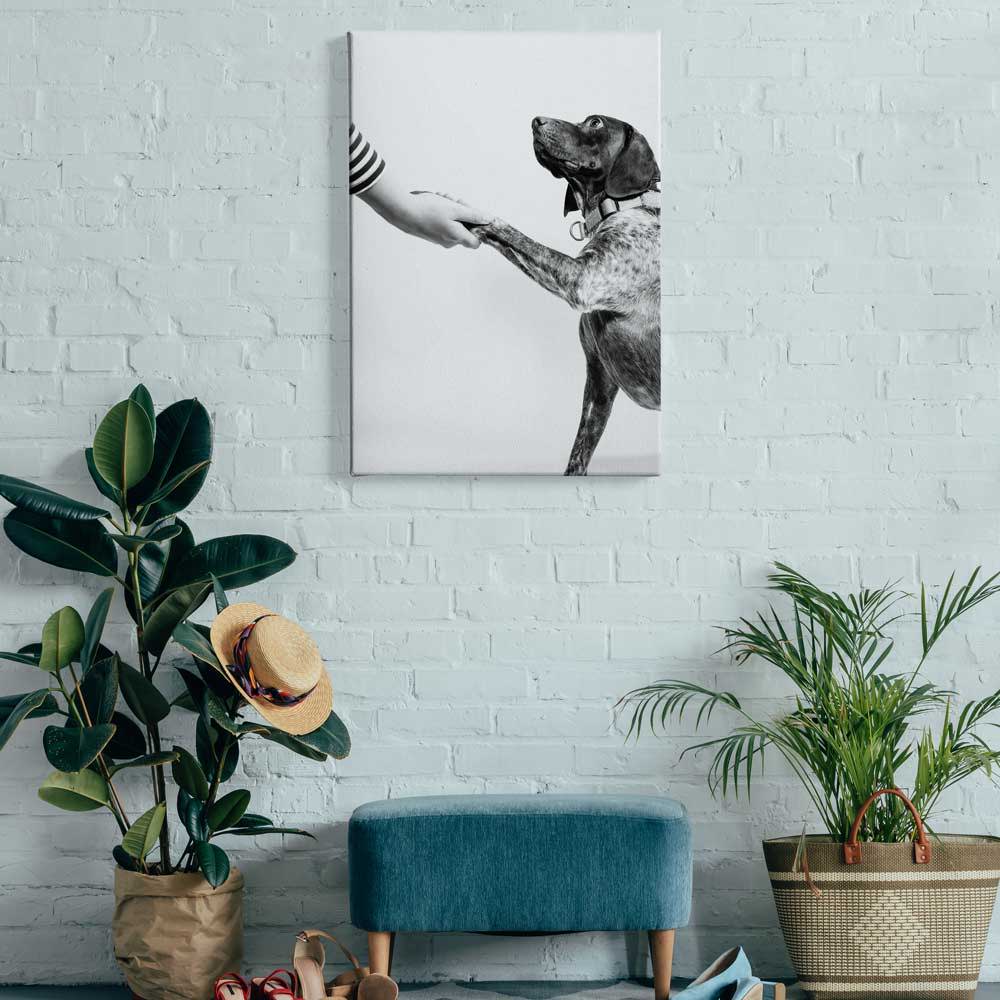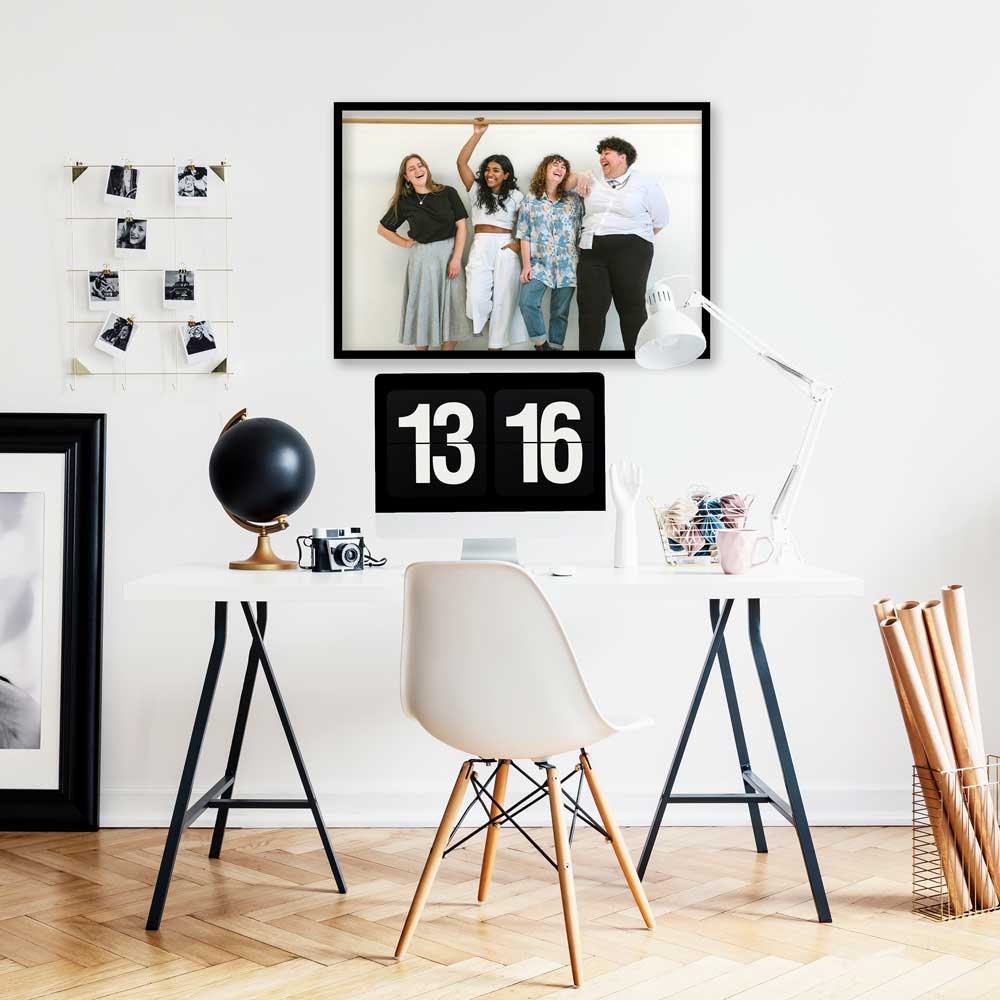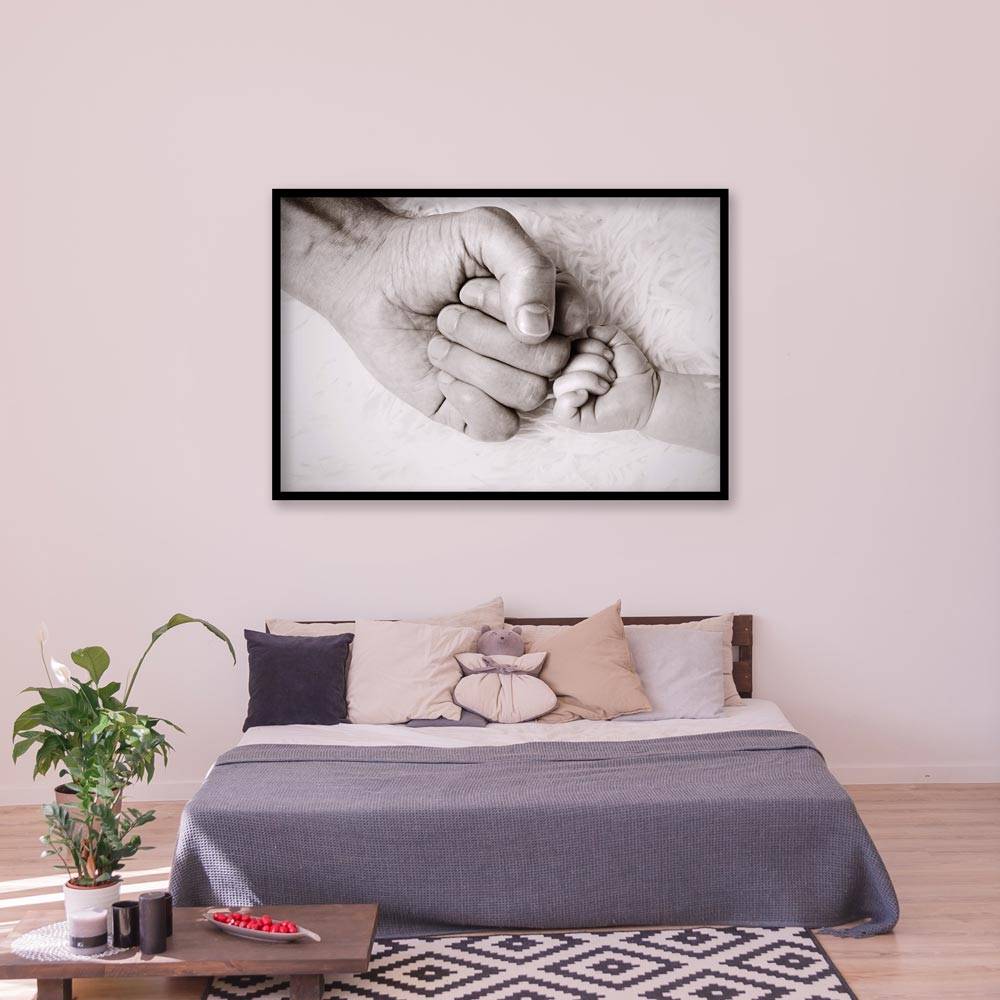 A personalized poster with a family photo, a fun photo with friends or another precious memory that has been captured? Always wanted to display your company logo in a special way on the walls of the office? Or have you found a poster whose design you would like to have slightly different?
Everything is possible. Send in your wishes to info@walljar.com or start a chat!
Collaborate with our designers
Do you have something in mind but don't know how to shape it? We have a team of designers ready for you who can design the desired personalized poster in collaboration with you. The options in terms of size, design or materials are endless: every personalized poster is made to measure with care!

Personalized posters made to measure
Depending on your idea, we will look at which type of material best suits this. We offer plexiglass, canvas and posters and these all have slightly different properties, so that one might just better suit what you are looking for.
Canvas
Would you like a print with a matte appearance? Then the old trusted canvas painting is the ideal solution! This material is affordable and durable.


Plexiglass
Plexiglas has no frame: the prints are printed directly on the back of the glass. Plexiglass is a material that can be hung both indoors and outdoors.
Poster (framed)
Would you rather go for a personalized poster? Walljar's posters are printed on 240 grams satin photo paper; this gives a matte look to your print.
Shop personalized posters
Looking for beautiful personalized posters? At Walljar you shop the best quality canvas, posters and plexiglass wall decoration.
Not sure which colors, style or size suits your interior? Or are you in doubt about other things? You can also come to Walljar for styling and interior advice tailored to your situation and wishes! Our interior stylists are ready to advise you without obligation: this way you will undoubtedly receive a personalized poster that matches your interior!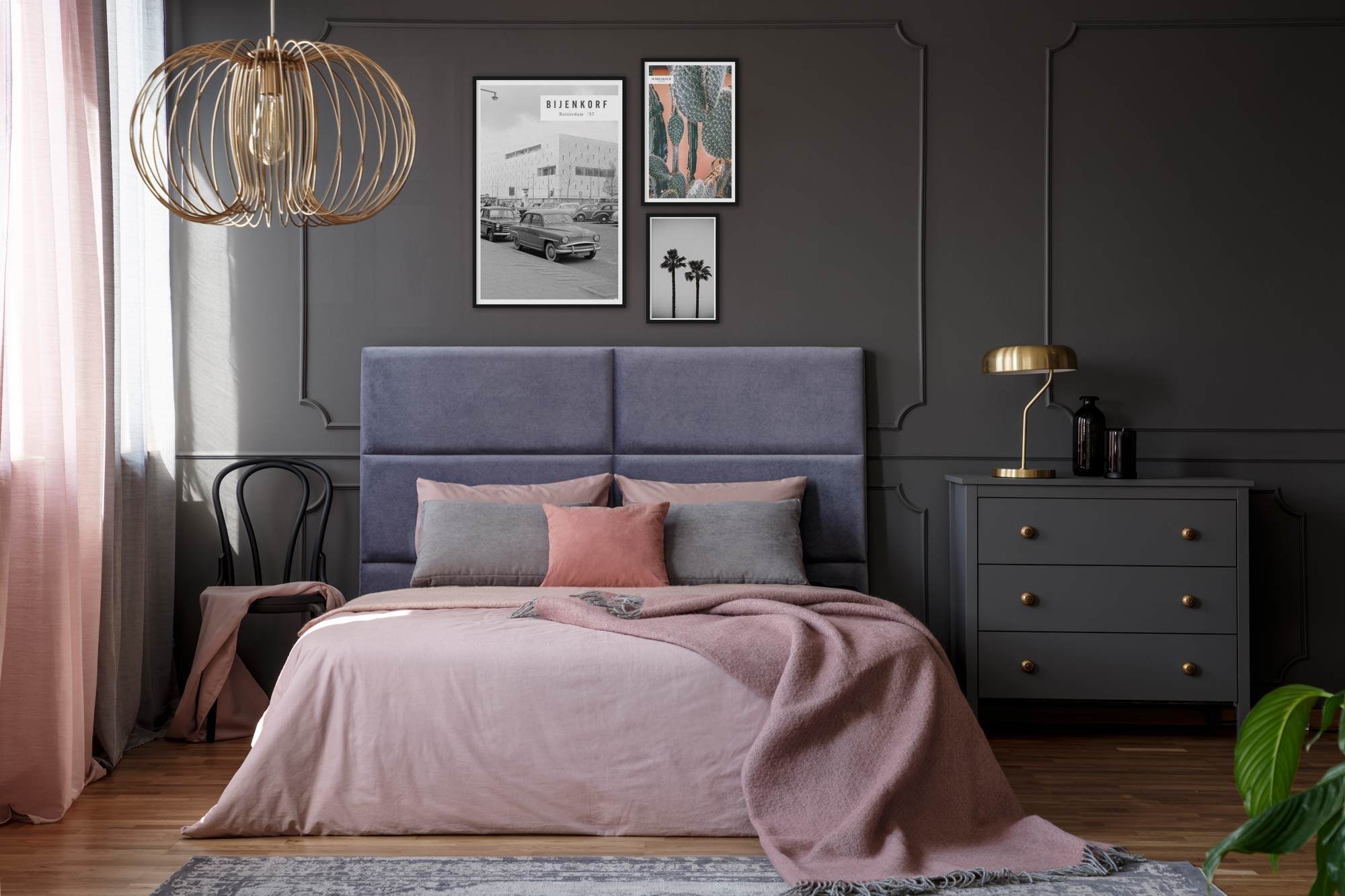 When you submit your own design, there are some extras on top of the normal asking price of a poster, since our team then has to work custom. Please contact info@walljar.com for a quote. You can also ask questions via the chat if there are any ambiguities and we will help you on your way. Together we realize that your idea becomes reality!
Customization: the way you want it
From any desired format and design to a choice of various materials: whatever ideas you have, we make them reality. Whether you want a small personalized poster, an entire wall, textile walls, wallpaper or wall circles, you have come to the right place at Walljar.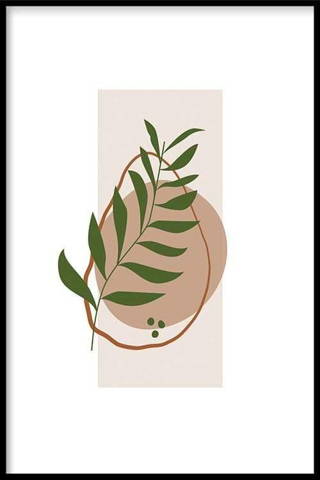 Order your personalized poster now
Whether you are looking for a personalized poster for your own walls, want to give a unique gift or want to breathe new life into your office building, with a team of designers and the best quality you have come to the right place at Walljar. Get started now and contact us via chat, mail or phone!